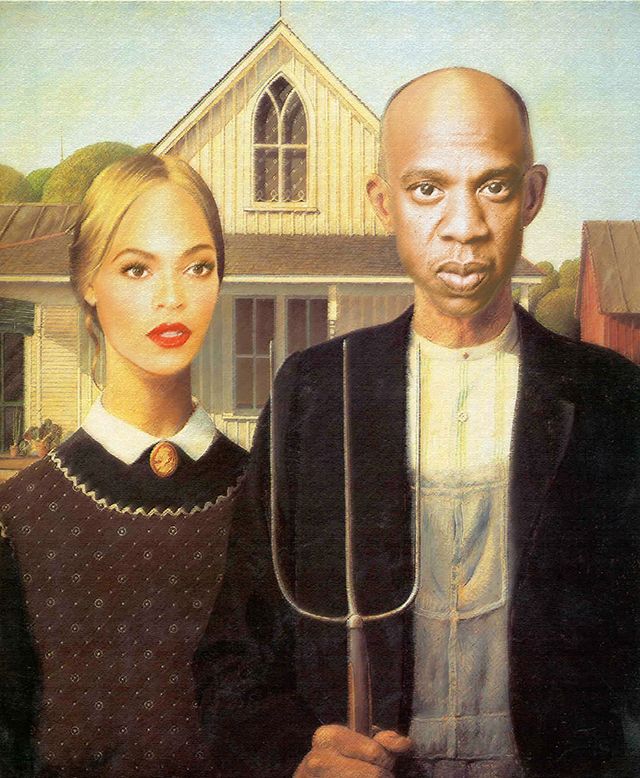 what up friends?

it's monday again and i think i could have used a bit more sleep. how was your weekend? we were pretty low key around here ... mostly basketball watching as we are sucked into march madness and catching up on our ever growing library of recorded tv. oh, and then there were tacos! still trying to get myself in the groove of a new week though, so to kick things off, i thought i would share the carter family portrait gallery. this tumblr is a collection of iconic art that has been superimposed with the likeness of the king and queen of the music biz (along with their baby girl) into each masterpiece. hilarious, but quite impressive i must say.

it's monday again friends.
let's get her done!

peace to your heart.
later.

ps. you can see more of the carters here .
unique embroidery art here .
and coffee art here.