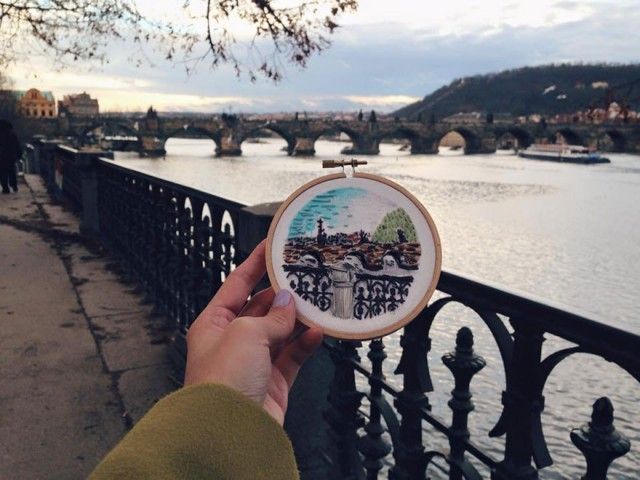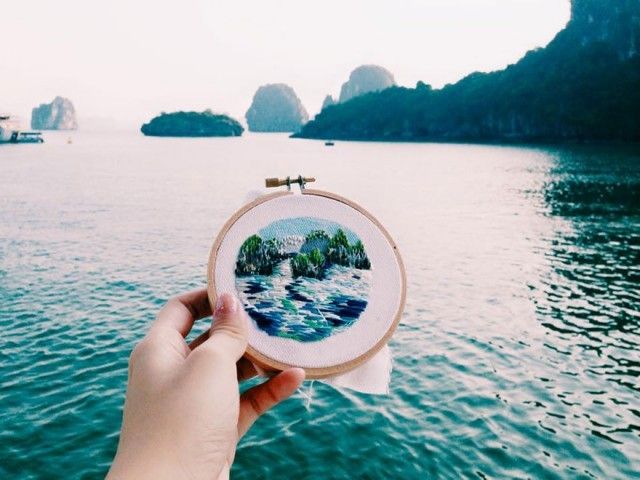 hello sweet friends.

it's the middle of the week and i hope it is treating you just fine.
more than anything, i thought i would give you a break from your day ... a quick little tour around the world, documented with a needle and thread.

teresa lim, a textile designer and illustrator has managed to capture scenic landscapes with her embroidery hoop. much like a camera, her embroidered landscapes allow her to document a moment in time which will never be forgotten. even more, these little textile creations are a reminder for us to just enjoy the moment and allow ourselves to be completely consumed by it.

it's another wednesday.
find a moment in your day where you can just be ... no phone, no email.
just enjoy the moment.

peace to your heart.
later.