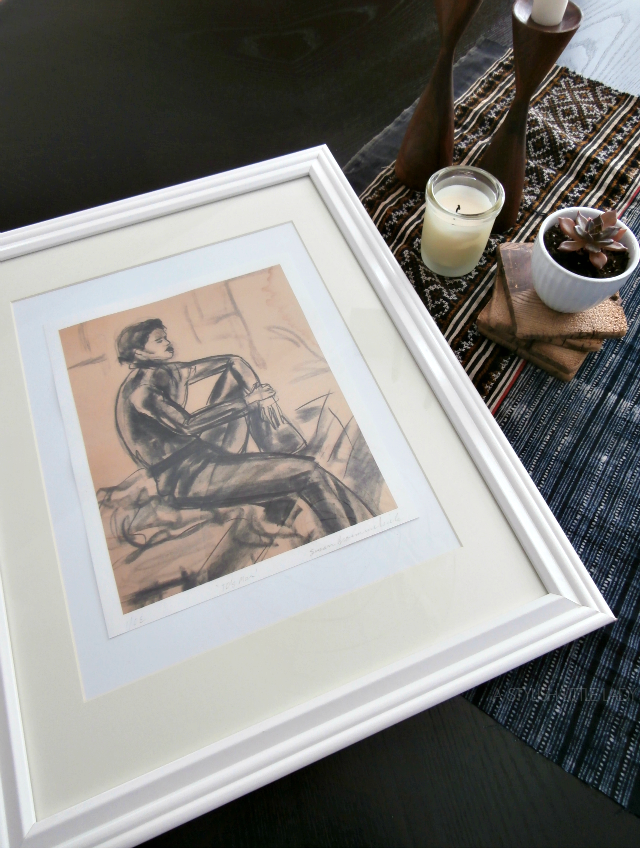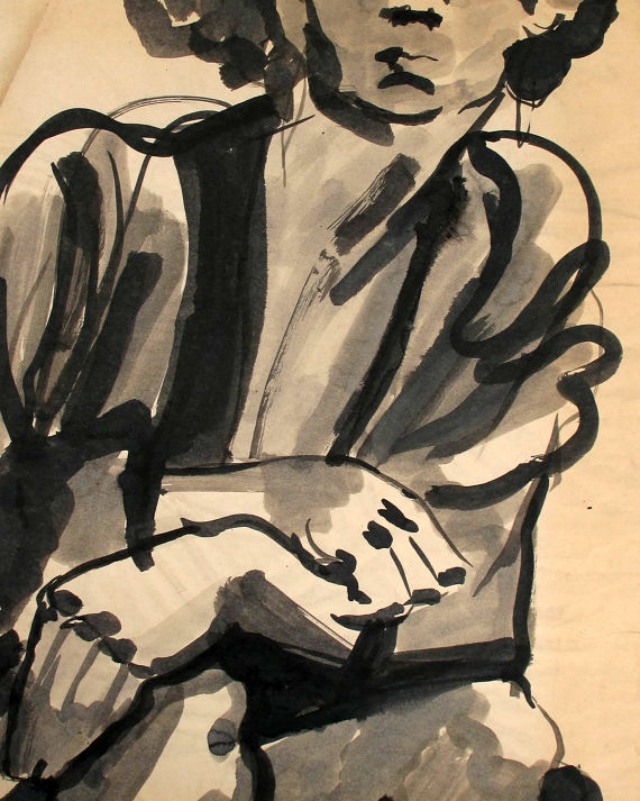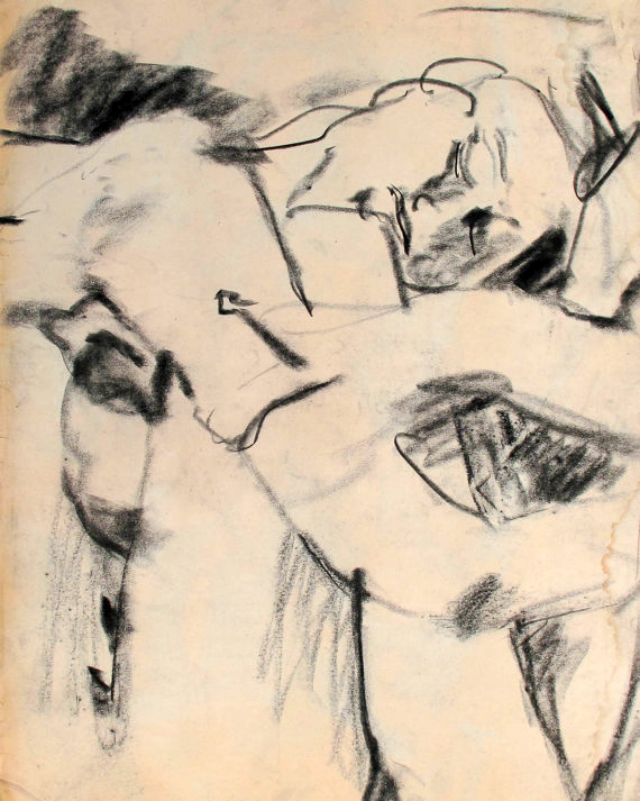 in case you are new around here, there's one thing you should know ... i love art and i love to share artists who i have fallen in love with and have in my home. susan, from when i was 20 , is one such artist. when i received two of her figurative drawings i knew i would have to share her etsy shop and let you in on my little secret.

susan's giclee prints are of her original works which date back to when she was a student in her 20's (hence the name of her shop). i love the vintage feel of her art and how as a student she was able to capture movement, life, and soul within each of her subjects. i've always been a fan of charcoal and ink drawings that trace the human form and her work truly captures the essence of people stripped down to their barest form.

today, susan is here to give one lucky reader the chance to win an 8x10 print of your choice! entering is simple. just visit susan's etsy shop here ... browse around ... and leave a comment below of the drawing you would love to have and why. that's it!

this giveaway is open to both my US and international friends and will end on 1/28/2015 12:00AM EST. a winner will be randomly selected and contacted via email (please leave in your comment) on Friday, 1/30. only one entry will be accepted per person.

good luck and thank you susan for being so generous and sharing your art with us in this handmade giveaway!
ps//to learn more about susan and her creative process, you can visit her on pinterest, her website and at the flower art place.


*giveaway/sweepstakes rules: must be 18 and over to enter. this giveaway is open to US and international residents and will end Wednesday 01/28/15. by entering , the entrant acknowledges eligibility for this giveaway according to all laws set forth by their state and will be responsible for any taxes associated with the prize. this giveaway is for (1) 8x10 art print. no cash refund will be given. the winner is responsible for any balance due if additional prints are selected and must present payment at time of purchase. the winner will be selected at random and contacted via email Friday, 01/30/15. the winner is responsible for claiming their prize within 3 days from being notified. in the event the prize goes unclaimed, another winner will be randomly selected. this giveaway is sponsored by when i was 20 and void where prohibited. all images
within this post are the property of a stylish little lady and when i was 20
and shall not be copied or reproduced.*