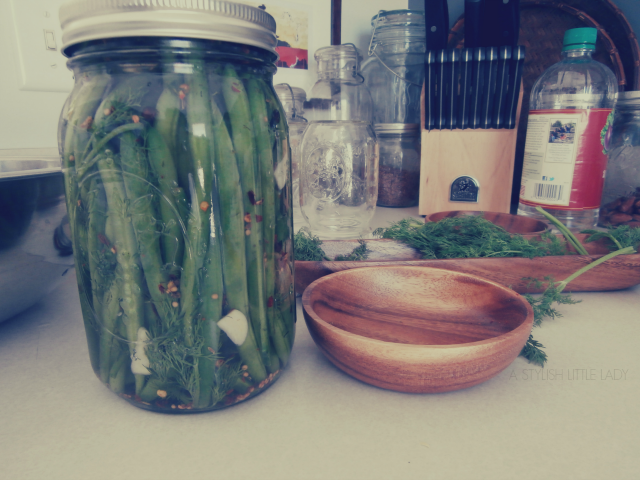 well hello weekend and a big hello to you.

how was your week? any plans for the weekend?
the hubby and i will be hanging out with friends. tonight, we will be going to see a good friend dj and on sunday we will partake in superbowl festivities. needless to say, i'm sure there will be massive amounts of wings, chips, and whatever else you tell yourself you are not going to eat but wind up eating it anyways. so pregame, i might have a few of these. yep, pickled green beans. they are a little weird (and i think i like carrots and cucumbers best), but they are edible nonetheless.

i used the same basic recipe as the refrigerator pickles ... just a few substitutions.
*instead of 3 cups of vinegar i used 2 and added 2 cups of water
*i omitted the mustard and celery seed along with the dried dill and just used 1 1/2 tablespoons (with a little more added to each jar after i poured in the brine) of pickling spice
*i replaced the onion with 3 tablespoons thinly sliced garlic.

happy pickling!
and a happy weekend too.

ps//my friend annie is on the blog with a giveaway going on here and some valentine's day inspiration here.