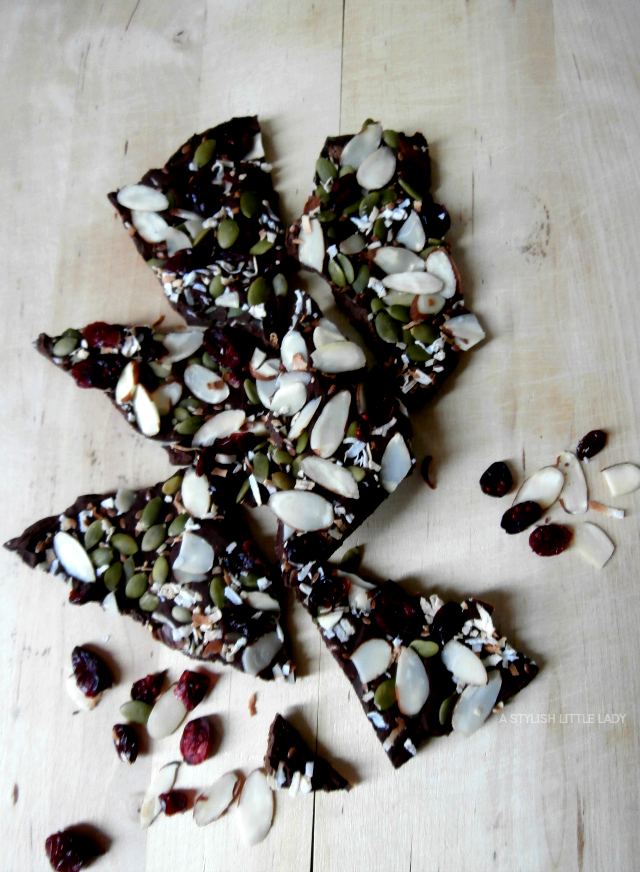 you may remember this chocolate bark recipe i shared awhile back and i thought it should make another appearance (along with other recipes) just in time for your thanksgiving day feast. this year, i'm in charge of making desserts + mac 'n cheese. needless to say, this post will be short and to the point. i'm off to shake, bake, chop, dice, season, pour, measure, and adore all things tasty. let's just hope all can be contained and trails of sugar, flour and other messy baking things can be cleaned up before the hubby gets home.

now on to those recipes ...
perfect salads to accompany that holiday bird found here and here.
easy dips for all your crackers and chips.
use rosemary to season your turkey or dressing and any leftover can be used to make these easy napkin rings.
maybe a quick banana blueberry bread to start your thanksgiving morning. or perhaps sub out the bananas + blueberries and use pumpkin instead.
and for all that leftover turkey, try your hand at this easy pot pie.

thank you all for being so kind and taking a little time out of your day(s) to stop by for a visit.
happy thanksgiving friends! i'll be back on monday with another handmade holiday giveaway!

peace to your heart.
later.