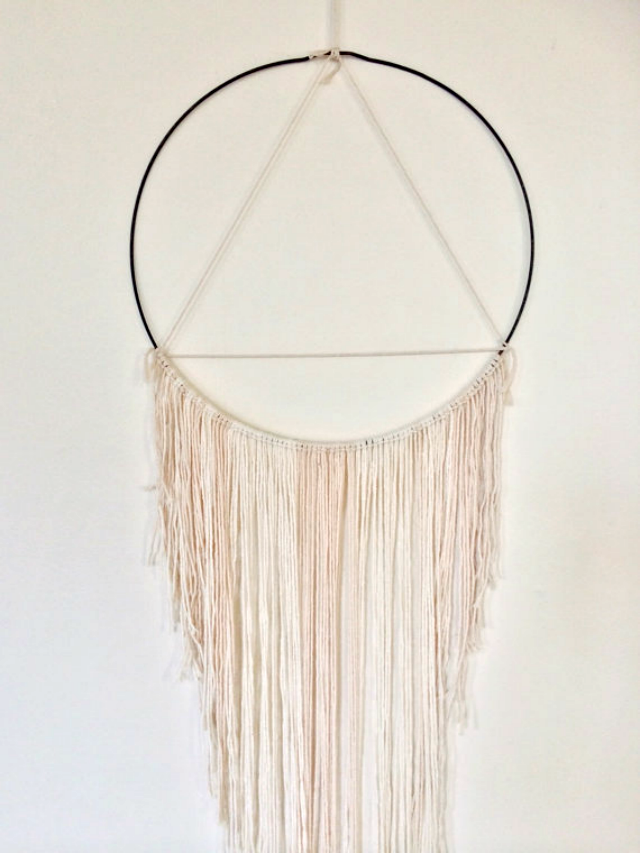 happy friday + halloween.

are you dressed in costume, stocked up on candy, and ready to trick or treat? i think the sweet boy and i are going to have a dinner out (not in costume though)! i can't remember the last time i dressed up, but you may remember this throwback from when our dog was in costume for a charity event or our evening at the haunted pub crawl.

make it a great weekend and be sure to take a little time to love on those who love you best!

ps//here's some cool indie designers that i think you should know, so follow the links and be sure to check out their stuff. AND ... stop by on monday for the #handmade holiday giveaway! you don't want to miss it as you will have the chance to win $200 in store credits to kickstart your holiday shopping!

now on to the creative peeps ...
+ this lovely wall hanging was created by phaedra from bohemian harvest. not only does she create minimalist wall hangings + weavings, but has a selection of organic earthen goods too.

+ looking for some cool weather accessories? lianna of salem style has a collection of crocheted goodies to keep you nice and warm.

+find some cute fine art photography gifts at ashleigh holdges photo ... throw pillows and canvas bags to name a few.

+you may remember alison storry jewelry. she creates modern bohemian jewelry perfect for every day.

+ and check out sugar lane for handmade robes, turbans and accessories created using indian silks.

peace to your heart.
later.