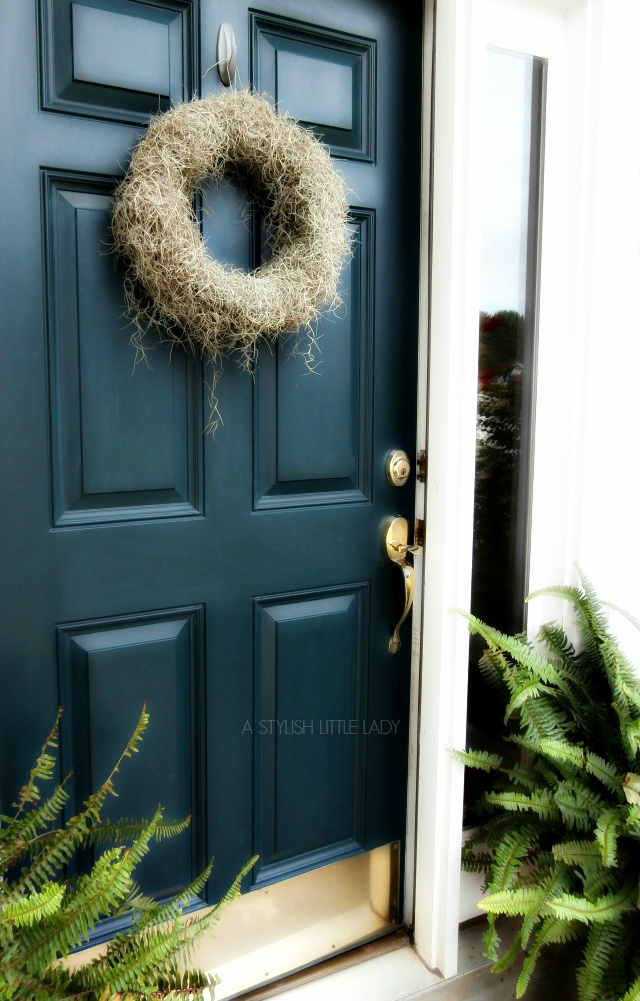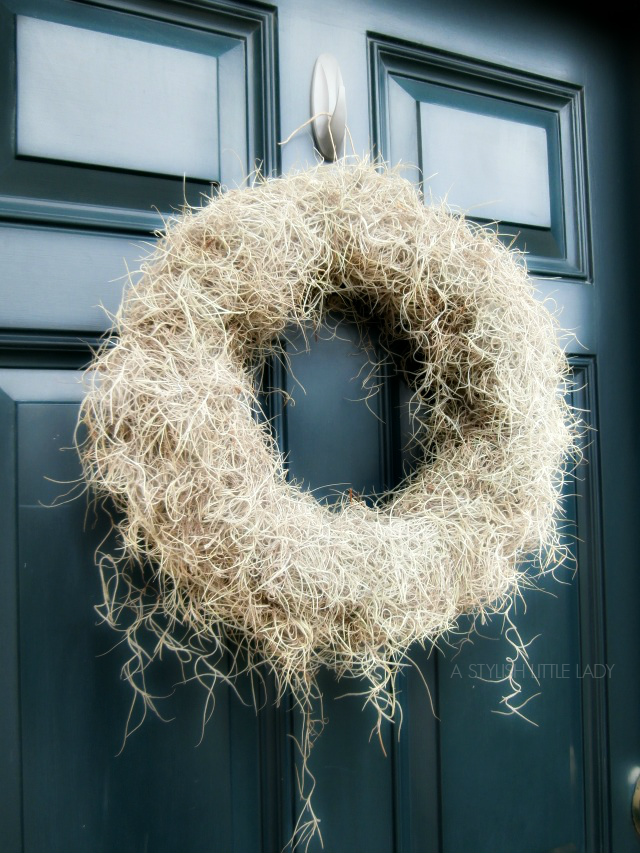 hello friends. today's post is brought to you by my need to find an easy design for our front door that was not only welcoming but added a bit of interest. my solution ... a wreath made of moss. i like this wreath because it is low maintenance, simple, and a bit eclectic with all the little dangles. it's a perfect modern take on traditional decor as it is a little unexpected with a bit of whimsy. you'll just need a few things to create one of your own ....

moss ( i used live, but the artificial or preserved works too)
styrofoam florist wreath
floral U pins
twine + clip for hanging (or whatever you like)

just take your moss and pin into place all around your wreath until it is completely covered (and there is no evidence of the foam showing). that's it!

ps//if you are using live moss, i usually give mine a spritz of water once a week. it will turn a dark green when wet and once it dries, it will be a silvery gray. also, if you want to add a bit of color, you could easily mix in some fall berries or leaves.