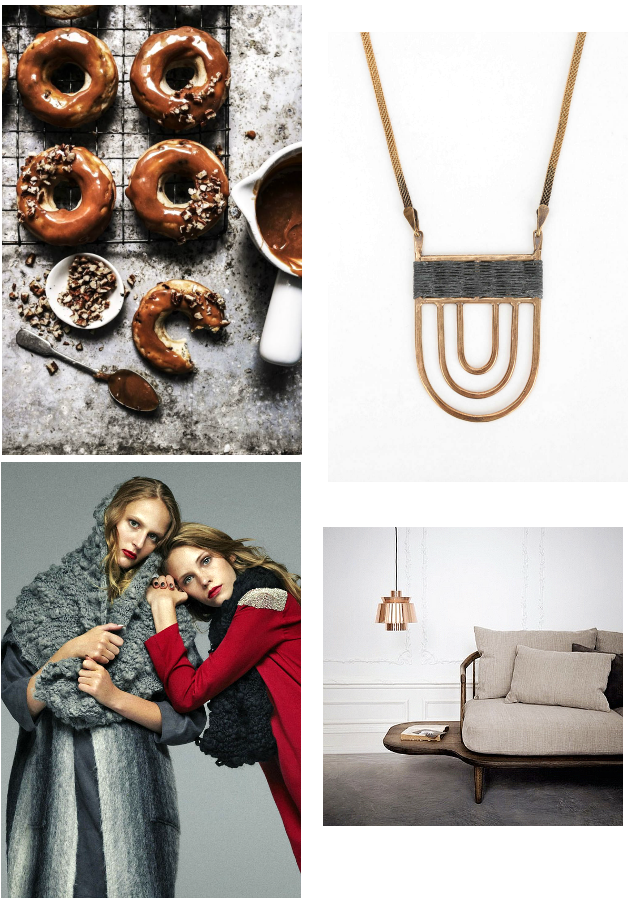 today's dream would be to sit on that mid century inspired sofa while accessorizing myself with that tiro tiro polis necklace. of course i would be enjoying those banana chocolate chip baked donuts with caramel pecan glaze ... probably on my third by now, while trying to keep my sticky fingers from messing up the sofa. and if i could force myself to put the donuts down, i would attempt to knit up that venus cowl just in time for cooler days.

what's your daydream?
are you hoping to eat, wear, make, or love something (or someone) new?

find them here//
donut recipe
necklace
venus cowl
sofa

ps//you can daydream a little more and get inspired with another eat ... wear ... make ... love post.
later.