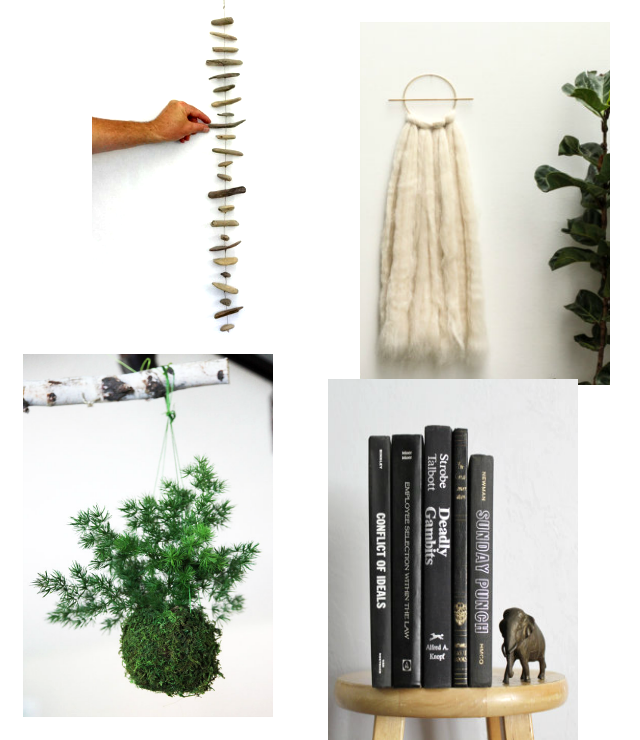 i love a space with some texture thrown in the mix. it's a great way to add interest and personalize your home a bit more. these are simple, yet interesting pieces that add a bit of character and flair. not to mention, you can move them around without any hassle to fit your mood + design.

thank you brent for creating a beautiful mobile for me. and thank you lisa for the wall hanging that now graces our bedroom.

ps//if you are looking for a diy to add some texture to your home, check out these easy tutorials here and here.

follow the links...
driftwood mobile, sunset driftwood.
fiber wall art, sonadora in love.
preserved fern + moss string garden, artisan moss.
collection of books, indium vintage.