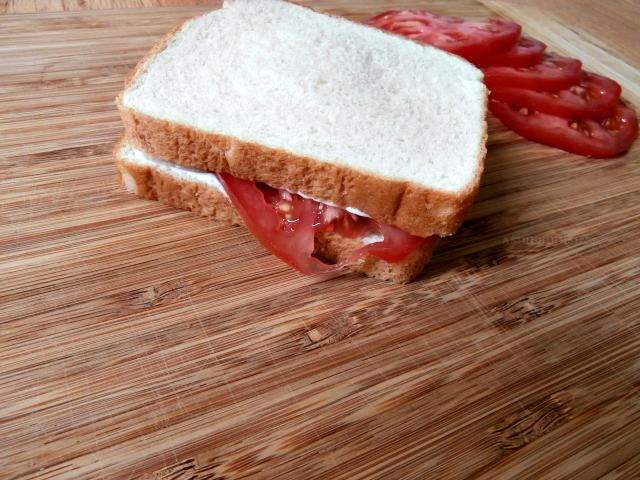 growing up, i ate alot of tomato sandwiches with my grandparents. and even though i like to eat this sandwich, i'm not a fan of tomatoes in my salads. weird, right? this sandwich is just a simple, low budget lunch and perfect for a hot summer day. you need some bread (nothing fancy as we would use regular white bread). your favorite mayo (miracle whip or vegenaise works too) a nice big, fat juicy tomato and some salt + pepper to taste. i'm not a fan of toasting my bread, so whatever works for you.

what's on the menu at your place?
do you enjoy lazy summer sandwiches?