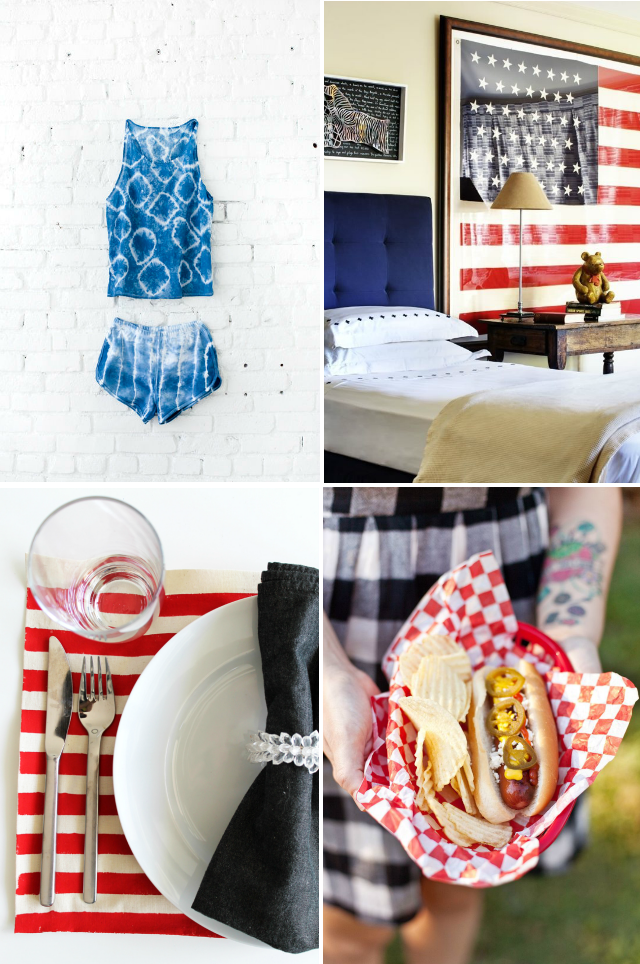 hello there. hope all is well with you. i'm still around and things have been a little busy lately. time spent with friends, work, and family visiting from out of town have filled my days in a good way, but leaving little time to blog. there must be a way to steal a few more minutes in each day, so until i crack the secret, i'll post when i can ... and eventually get myself back on a regular schedule of sorts.

for now, i'll share a few things from around the web that are inspiring me for the upcoming holiday. have any plans yet? or will you be grillin' and chillin' at home?

find them here:
an indigo diy project from design love fest.
frame a large flag and hang with pride by thomas hamel.
make your own placemats with this tutorial from henry happened.
and have yourself a casual fire pit party at home inspired by a beautiful mess.