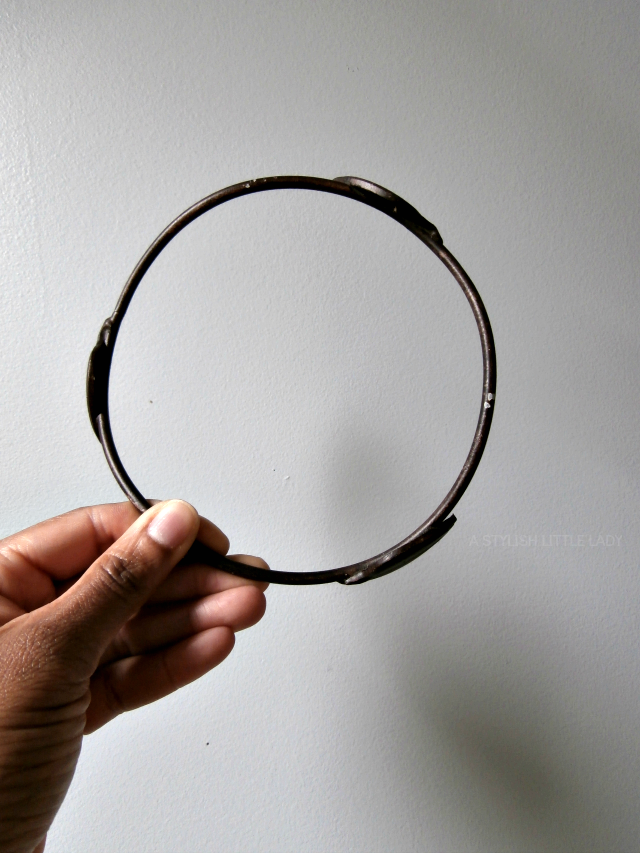 find yourself a hoop, brass circle, or recycle a piece from an old lamp (this is what i'm using).


get yourself some yarn and knot some fringe.


untwist the yarn ... this might take a minute.


the end result will be this ... nice and fluffy adding more texture to the piece.


i wrapped yarn around the sides (still leaving some of the metal exposed) and tied on twine for hanging.

easy, right?
ps//you can see other weekend projects here and here.