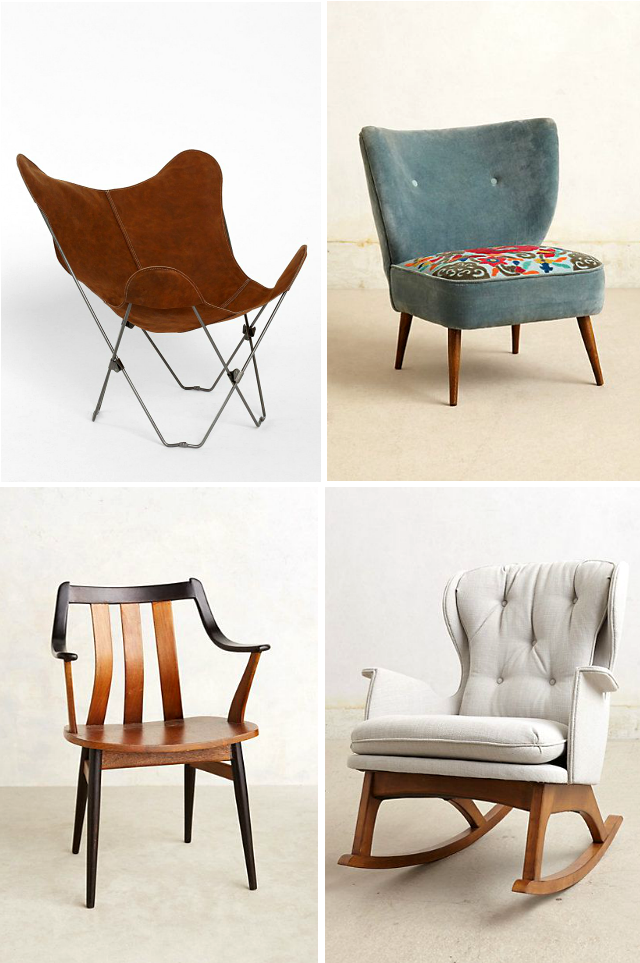 a house that does not have one worn, comfy chair in it is soulless ~ may sarton
seeing how the past couple of weeks i've talked alot about
home
and my current preoccupation with finding inspiration for
our space
i thought i would throw in a few
chairs
. after all, we need chairs, right? and given the fact there are so many to choose from, i thought i would share a few of my favorites and maybe you will like them too. seriously, this took me a minute to narrow them down and dang the internet for an overabundance of options. back in the day when i had my first place (a studio) selecting furniture was easy. it was either thrifted, hand me downs, or from a discount store. and one of my very first chairs happened to be a comfy bean bag chair. yes, a bean bag and i was pleasantly surprised they are still around and perhaps making a comeback. maybe i can talk the sweet boy into one these instead of a recliner! my guess is ... not!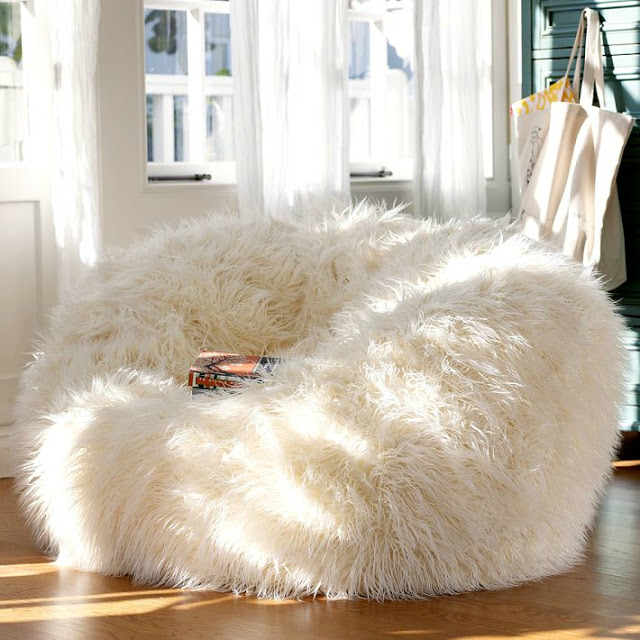 do you have a favorite chair in your home?
is it nicely worn, a bit retro, or completely modern?