so remember when i said i would be working on an airplant display? i know, i know, that was awhile ago, but i finally got around to finishing it up. what do you think? this was not hard to make ... just had to figure some things out along the way! and once i got going, it was pretty easy to assemble.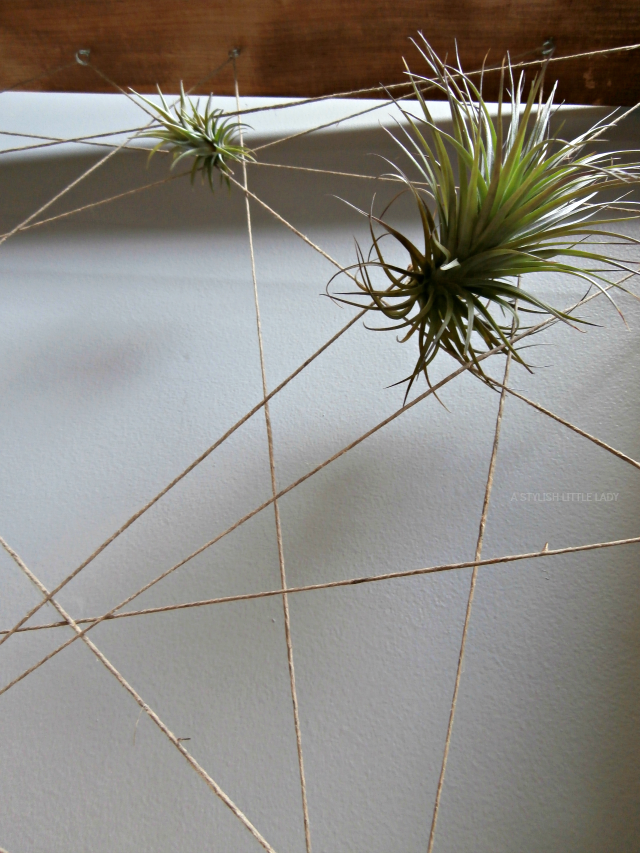 if you want to make something similar ... here's what i used and how i used it.

4 pieces of wood cut to desired size (my frame is 18"x30")
wood glue
corner brackets
stain or paint
picture hanging kit (for hanging on the wall or you can just prop it up in a corner)
screw eyes (i used 20)
twine, string, or yarn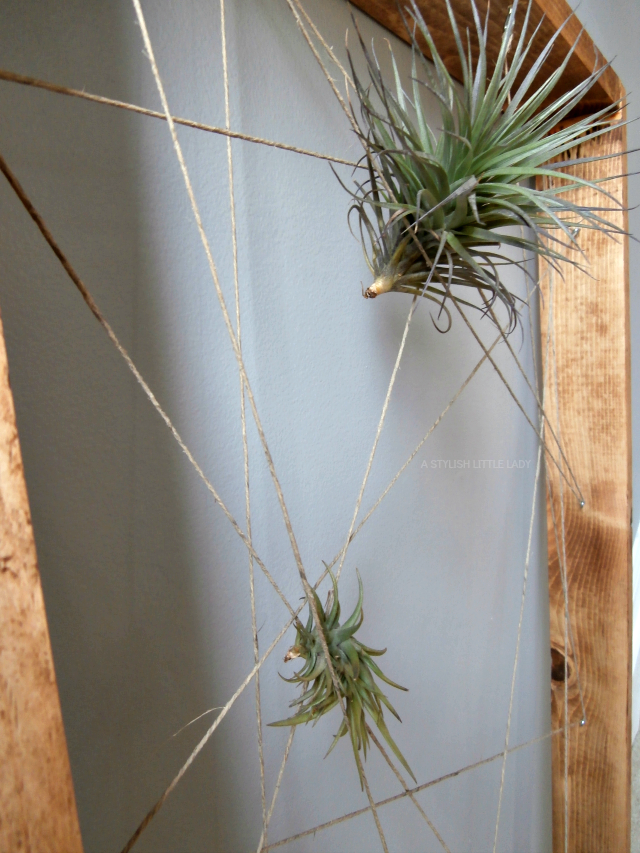 1/first thing, make yourself a frame. i used wood glue to assemble corners and let them dry for about an hour. if you have corner clamps, use them, especially if you don't have an extra pair of hands to help. they will keep the corners of your frame together while the glue dries. i also added corner brackets (for extra reinforcement). you can also use wood screws or finishing nails. you are now ready to paint (or stain).

2/when the frame dries, insert your screw eyes around the inside of the frame.

3/take your string and knot it around one of the screw eyes ... time to create your string art!
i used one very long piece of hemp twine and worked it thru each of the screws (making sure to keep it tight).when you are finished stringing it up, tie a knot around your last screw to secure.

4/find a place to put your display and add your airplants!