hello there. hope all of you are well and enjoyed a relaxing weekend. i finished up my weekend project and was able to transform this $9 clearance rug into a wall hanging. this was pretty easy and did not require alot of time or money. read on to see how i transformed it ...



i folded over the top (and sewed into place) a pocket so i could insert a wooden dowel for hanging. if sewing is not your thing, you could use a large needle and thread some string or yarn along the top of your rug and knot the strings around your dowel.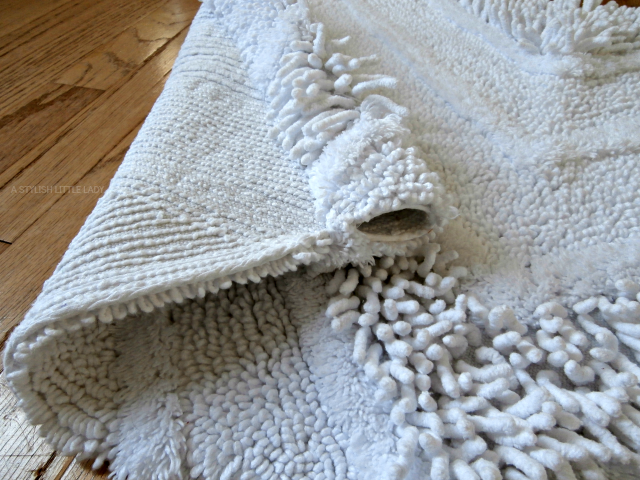 next i took some yarn ... worked it into the rug (using a needle) and knotted it on the back to secure.


i added some fringe to the bottom by using the needle to pull the yarn thru and knotting it into place.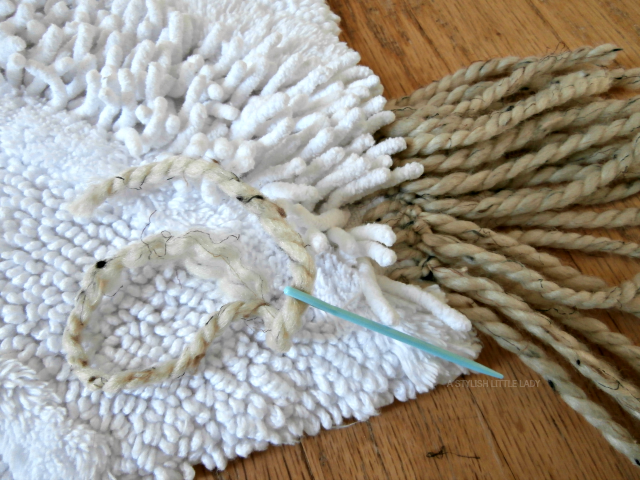 finally, i added some twine to the dowel to create a hanger.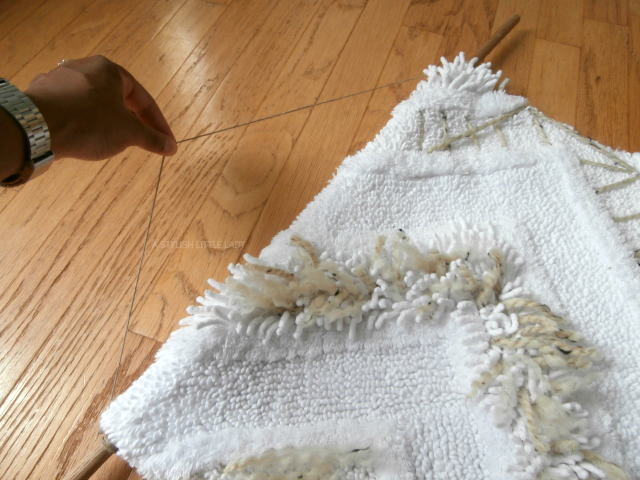 and this is the finished project!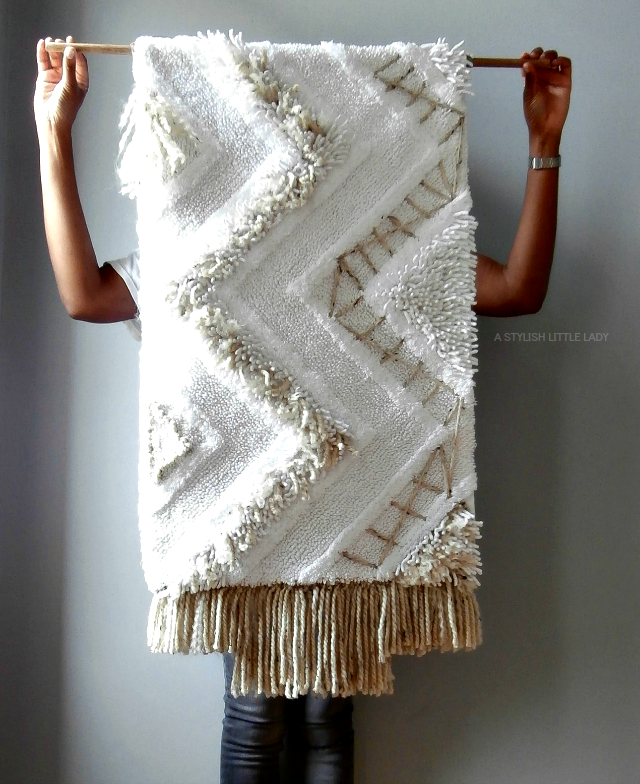 i decided to keep the colors neutral since it will be hanging in our dark blue half bath. but if i come across another rug, i may try my hand at creating one with more colors + designs.

that's it for now ...

peace to your heart.
later.

ps//you can see my other weekend project here.