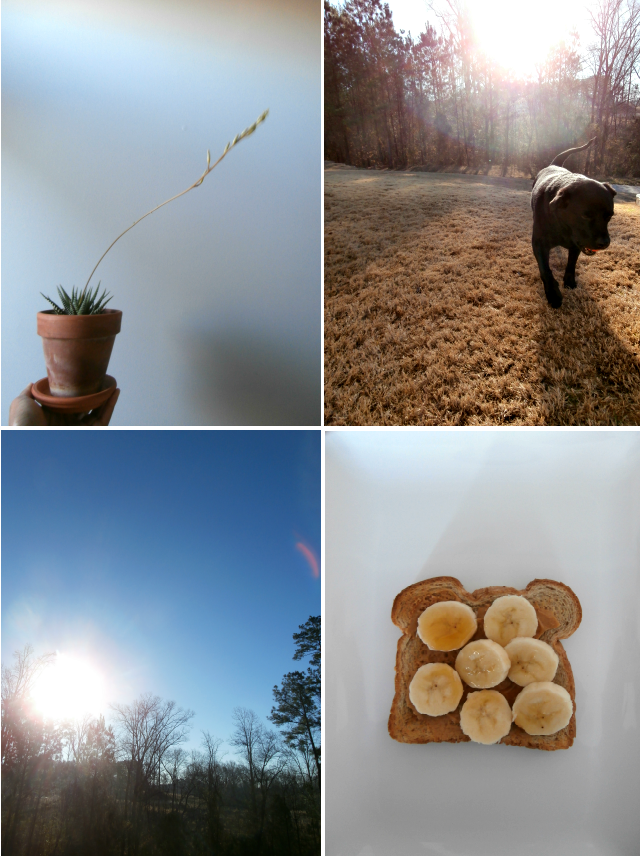 hope some simple pleasures found you this week and you are looking forward to the weekend ahead. i think the sweet boy will be helping me diy some things and if the sunshine prevails, maybe we will dust off our bikes and go for a ride. i'm going to book club tonight and we will be discussing this book. has anyone read it?

enjoy your weekend and i'll see you back here next week.

ps//a couple of posts from the week ...
recipes for enjoying grapefruit.
and a little art + some inspiration.

peace to your heart.
later.

1/a succulent in bloom.
2/play dates in the backyard with this little lady.
3/sunshine.
4/snack time. wheat toast with peanut butter, banana, and honey.