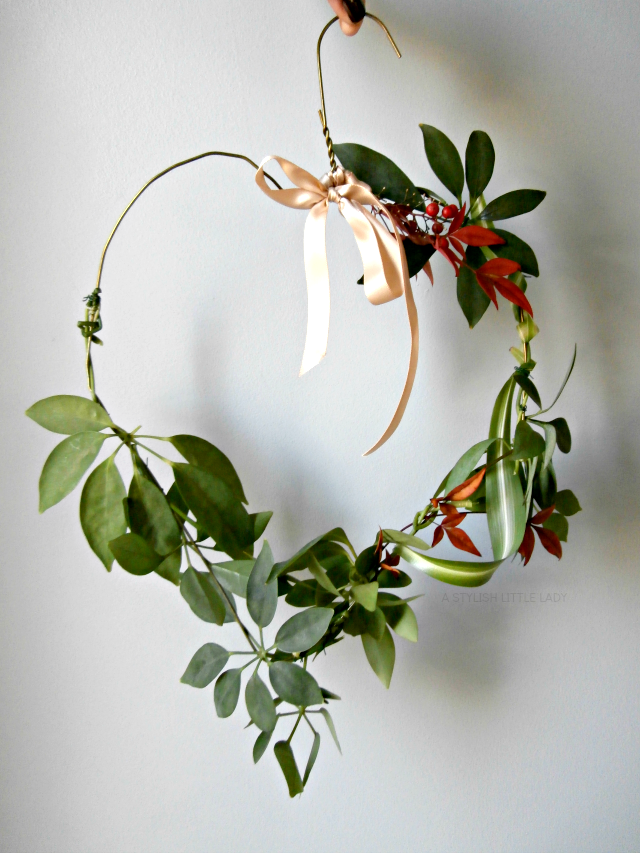 i usually do not decorate for valentine's day, however, since i found out so many of my readers do, i thought i would share a modern take on an easy handmade valentine's day wreath. i shaped a wire hanger into the likeness of a heart and attached greenery (i used clippings from plants around the house) and twisted each around the hanger and secured with florist wire. tie on some ribbon and you are ready to hang it. easy, right? even better, it did not cost me a thing! and if you have some flowers or pretty little blooms, you can add those too.


i wish all of you an amazing weekend. i will be book clubbin' and i'm happy to report i did finish the book. it came down to the wire, but i managed to get it done. and i must say, it was a bit of a thriller, mixed with some suspense, unexpected twists, finished off with an ending that made me exclaim 'say what?!' also a big thank you to everyone who offered up book suggestions thru comments and tweets. i think there were some winners and i'll let you know what we decide (in case you want to read along with me).

peace to your heart.
later.

ps//just in case you missed something from a stylish little lady ... as these are great posts too:
a new piece of art + words from me in my latest art + a word or two series.
you can find out about the book i just read here along with book recommendations from some of my favorite peeps.
healthy snack options + recipes for your weekend.
and an oldie but goodie ... love ever after.