need a quick card for friday?

this one can be easily made and does not require alot of time or money. just be warned ... if you are not a puzzle person, then fitting the triangles to shape into a heart may not be for you. but if it is ...

you will need a blank card (or you can just make one by folding a piece of card stock).
2 pieces of paper (in different colors). you will use these to make your triangles (i made 10 of each color). i'm all about keeping things simple, so you can find a triangle template online or take the easy way out and cut your paper into strips. cut your strips into squares. then cut your squares in half to make triangles. if you like extremely straight edges, use a paper cutter instead of scissors. also, this is easier to assemble if all your triangles are close in size so feel free to use a ruler to measure out your strips + squares.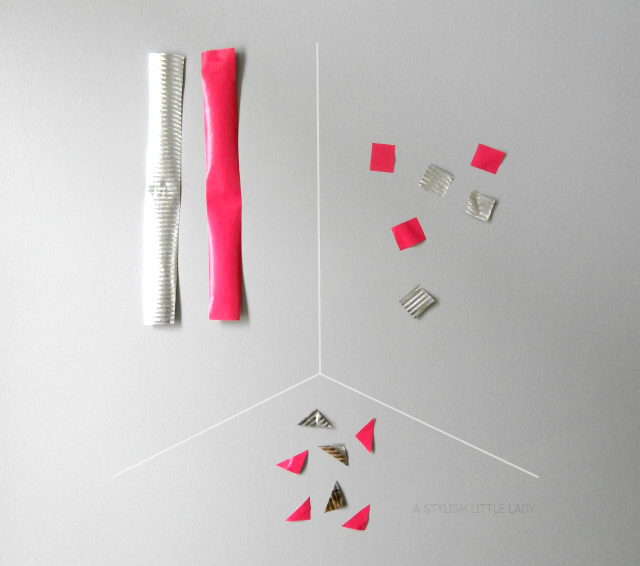 glue on your triangles to shape them into a heart or you can freestyle and come up with a design of your own!


and that my friends is a last minute valentine's day card that doesn't look last minute at all!
ps//you can find my valentine's day wreath here and other love inspiration for your home here.