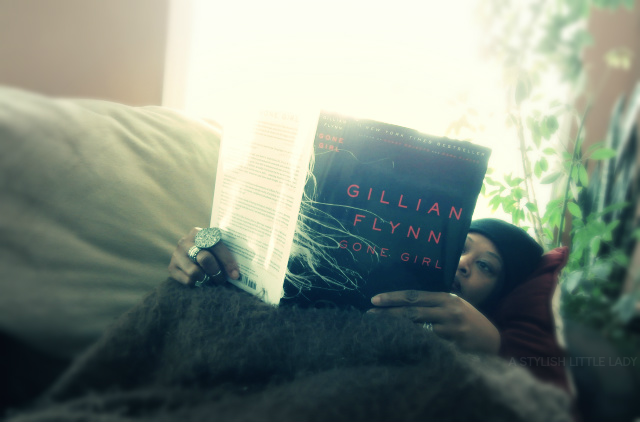 so you may remember me mentioning earlier this year that i signed up to be a part of a small book club with friends. and wouldn't you know, it's almost time to meet up and i have not finished reading the first book! i knew this would happen and now i'm starting to feel flash backs from my school days when i had to pull all nighters studying or finishing up a project. i am not a procrastinator (usually) and i'm not sure what happened with this one. i put a dent in this book over christmas. after that, i started reading less and less. mind you, i love to read, but maybe not when there's a deadline in place. so i'm going to dig in and finish reading. it's an easy read and has peaked my interest a bit so i'll continue on. after all, my sweet boy bought this book (as i thought it would be nice to have the actual book instead of downloading it) and i'm going to get her done!

want to know something else?! i'm also suppose to bring two book recommendations to the first meeting. our next read will be drawn from the suggestions. and guess who doesn't have this completed either?!

have you read gone girl (no spoilers please)?
but you can let me know if you liked it ... disliked it ... or just didn't finish! and if you feel so inclined, you can leave me a title/author of a book that might go over well for our next book club meeting. yes, i'm soliciting help ... and no i'm not ashamed!

peace to your heart.
later.