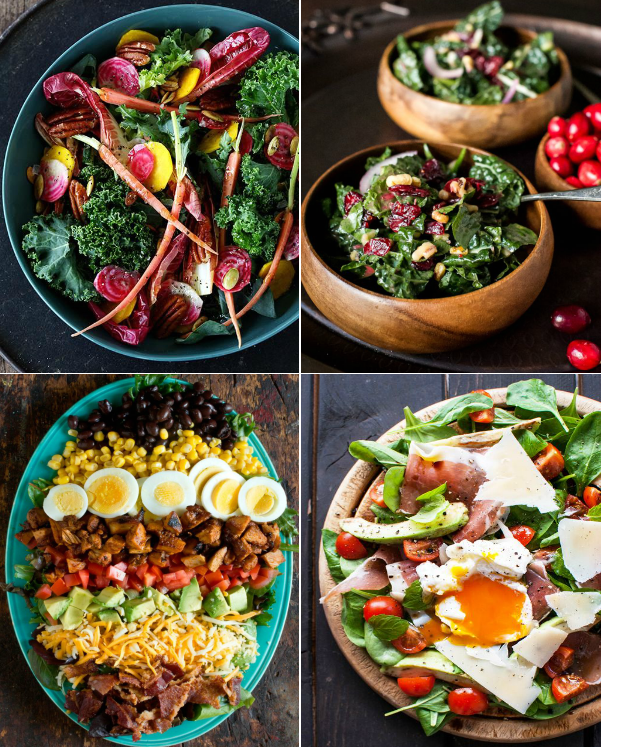 ...then let's start with some greens!

my sweet boy and i usually have a salad with our dinner and i love making them, because the possibilities and combinations are endless. not to mention, they are an easy way to get your dose of veggies and a great filler so you don't overindulge on your meal.

are you eating your greens?
if so, what are you mixing, shaking, or dicing into your salad bowl?

find them here:
raw kale salad ,sweet paul
cranberry walnut kale salad, kitchen confidante
bbq chicken cobb salad, the kitchn
breakfast salad, dine & dash


ps//need more eats for dinner? you can check out my pinterest board here.