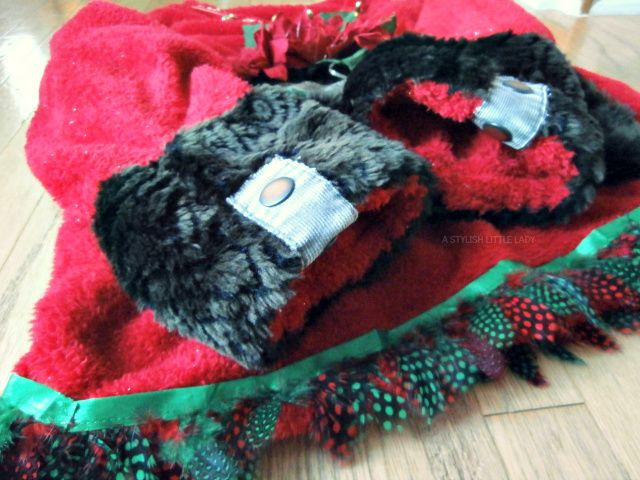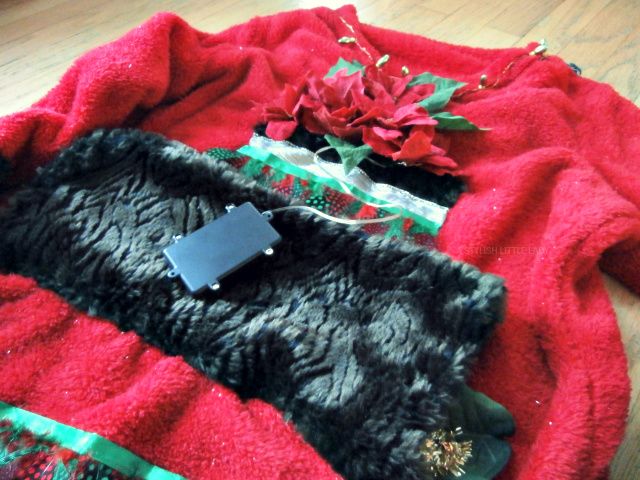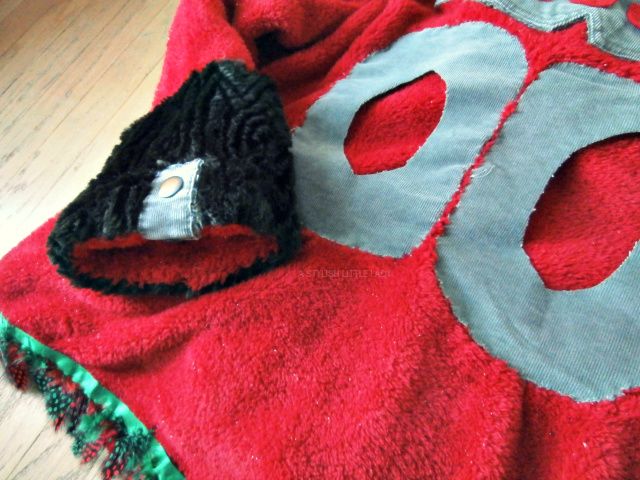 ... one ugly christmas sweater for my husband to wear this weekend to a toys for tots poker tournament. when complete that pot of poinsettias will light up, there will be fur trimmed sleeves plus a hand warmer (to hold the battery pack). as a nod to his love for hockey (and to bring him back to his manlyhood since i gussied this thing up with flowers + feathers) i will add his name on the back along with a double zero)...making this the ugliest hockey (christmas) jersey sweater thing ever! there will be a prize, so fingers crossed this baby will be the winner!

i'm also ...
working on a giveaway + collaboration with an etsy favorite, so stay tuned.
eating this simply because i'm being lazy and not in the mood to cook.
thinking i should try to make some of these.
drinking some chocolate silk.
wondering what you will be up to this weekend ... holiday parties, movie nights, dinners out?
hoping i could be a better seamstress.
feeling quite proud of this sweater.
seeing sunshine for the first time in awhile and the sock monkey my dog has seemed to destroy.
smelling a scented holiday candle.
needing just a bit more sleep.
noticing there are some new faces visiting the blog ... yes i noticed. i'm glad you are here.
and wishing a very merry weekend to you all.

peace to your heart.
later.