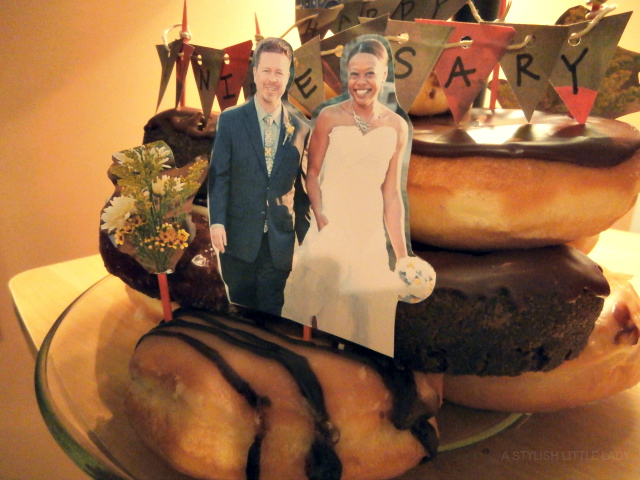 hello there friends. glad to see you here on another monday. hope the weekend was a good one! i am riding a doughnut high that entangled itself in an anniversary with the husband, some french cuisine, rain showers, and thoughtful gifts. now, about that doughnut high ...

i think every celebration should have cake. somehow it's just not a celebration without cake, right? this past week was a crazy, never ending one which did not allow me time to bake a celebratory cake. and thus, the doughnut cake was born.

we like doughnuts at our house, but don't eat them often and this was a fitting replacement for a cake. anniversaries are once a year and this seems to be how often we consume a fresh baked glazed or creme filled treat. for this anniversary, a doughnut cake it is! and i must say, i think the husband appreciated it. after all , a lot of thought and construction went into this thing ! to assemble ...

stack your doughnuts on a plate and decorate! and for a finishing touch, i printed images from our wedding. cut them out. glued them to toothpicks and inserted each into the doughnuts. i made a little "happy anniversary" sign, held in place with toothpicks too. and that my friends is when the doughnut high began...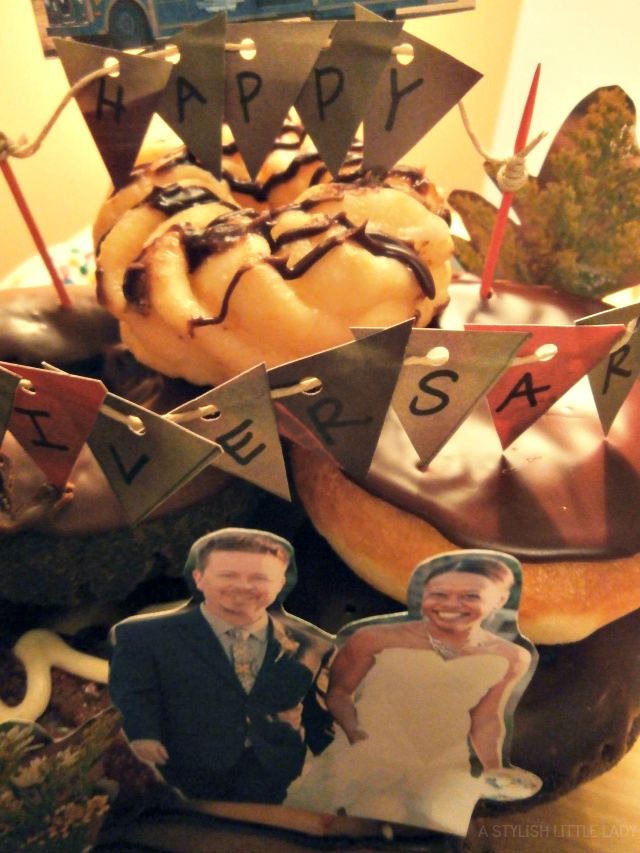 it's monday again.
there are still doughnuts.
and i want no more.


++++++++++++++++++

happy anniversary my love.
you are the best decision i ever made.
with much peace in my soul, gladness in my heart, and love that could never be measured,
your wife.
muuuuaaaaawwwwwh!
sorry folks, but that was necessary.