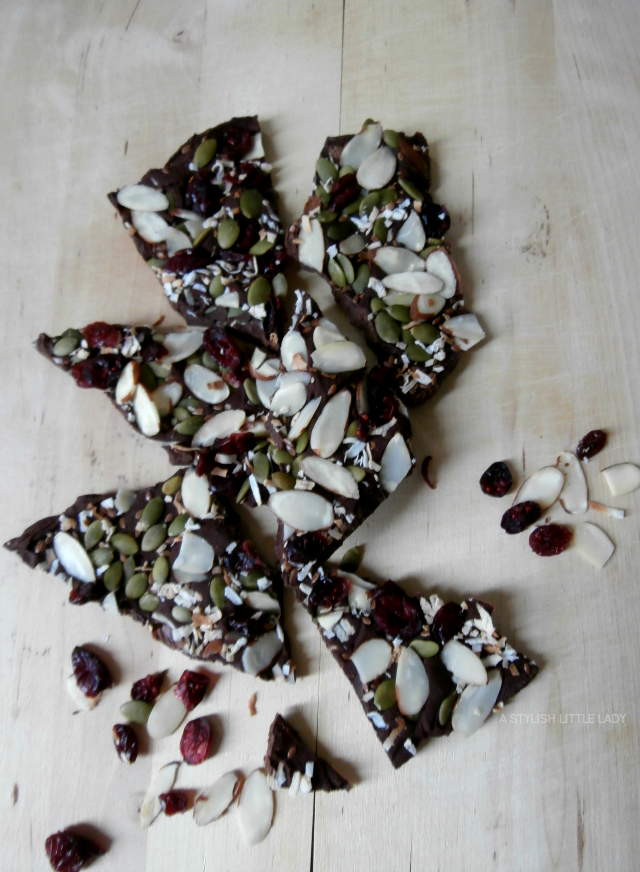 so this is how it's going down today. no work ... pj's ... and some easily made chocolate bark. and to not keep you waiting any longer ... i am happy to announce the winner of the ini vibez handmade giveaway is dale m. an email has been sent so respond as soon as you can to claim your prize!

now back to that chocolate bark ...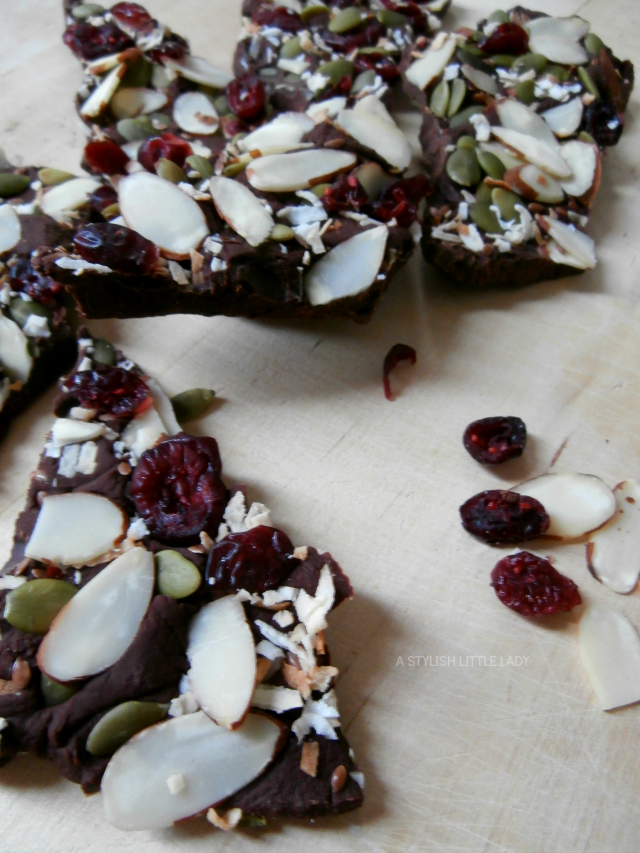 this is the easiest thing to make.
melt down some chocolate (i added a little sea salt). spread it out on a pan lined with wax paper.
top (and lightly press into the chocolate) your favorites (today's choice is almonds, toasted coconut, dried cranberries, flax and pumpkin seeds).
let cool completely until hardened (to speed things up a bit i placed in the freezer).
break into pieces.
best enjoyed while in your pjs accompanied by a glass of almond milk.

happy weekend.
later.