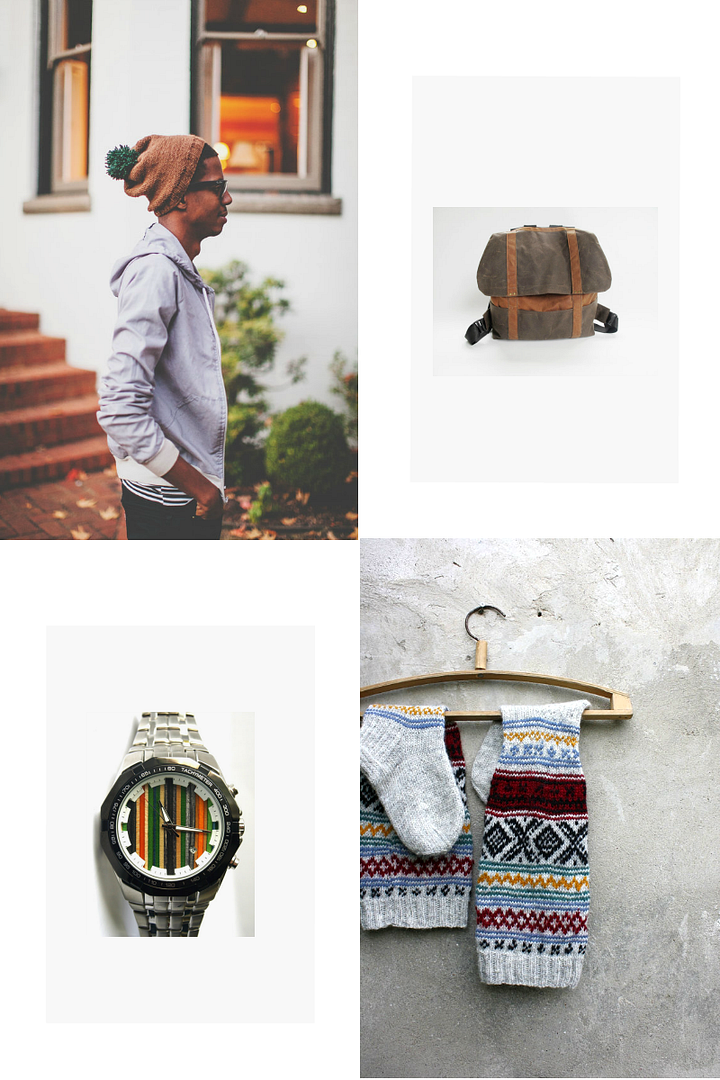 i decided to switch things up a bit and share some stylish handmade options for the guy in your life. we want him to look good too, not to mention, each of these options would work well with any look and are true basics that can add a little cool factor to his wardrobe. and of course, it bodes well for us since we want him to look his best, right?

the beanie (or waldo hat) i had to include in this handmade collection simply because i love a good hat. the backpack + watch (which has a dial made from recycled skateboards) are essential for traveling and keeping up with work. and those socks ... another "just because." i love a good chunky, thick sock especially now that temperatures are cooling down a bit. and i think they would be perfect for a night in, cozying up watching a little tv.

do you like shopping for your significant other? and do you buy things he likes or the things you would like him to wear?


find these handmade items here:
the waldo hat
waxed canvas bag in whiskey
watch with recycled skateboard dial
knee high socks

and you can see some of my other favorite handmade collections here and here.

later.