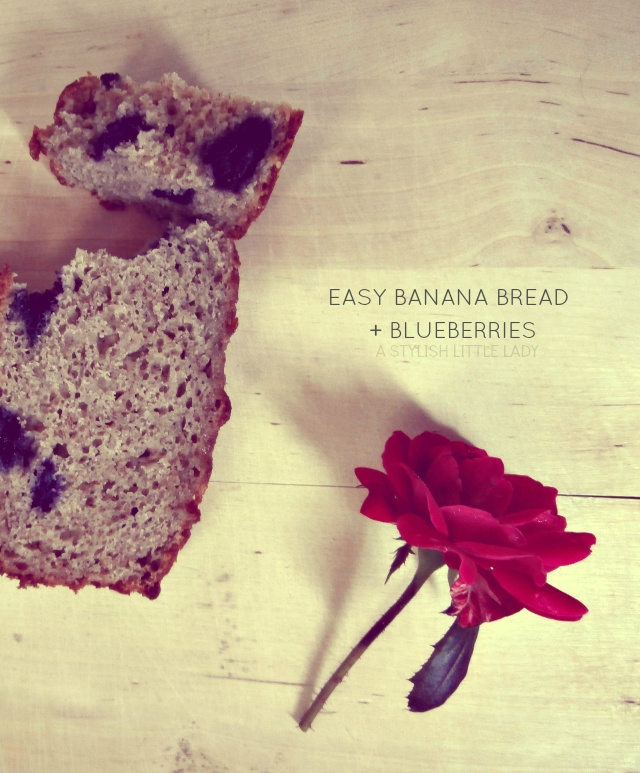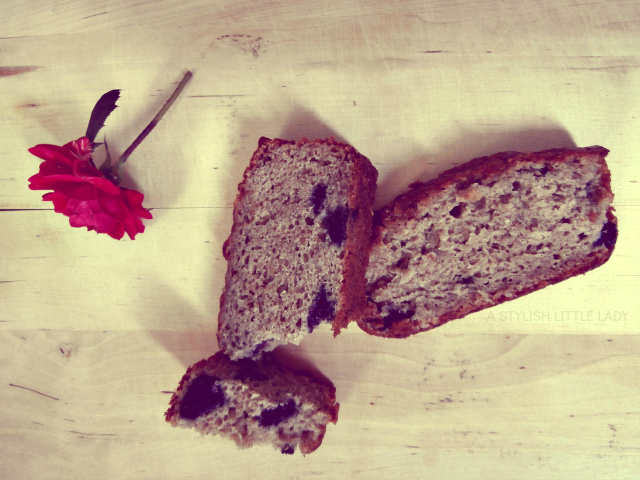 i like eating bananas, but only if they are a little green. and when they start turning brown (and get freckles) i won't eat them...unless of course, they are mashed up in this bread. this is super easy to make and we had some blueberries that needed to be eaten, so i just tossed those in the mix as well. be warned...i never measure anything when i cook, so use your discretion and tweak as you please. this comes from years of growing up in a kitchen with a grandmother who would dump things into a bowl or pot...no measuring needed! and this seems to be my preferred method for cooking too.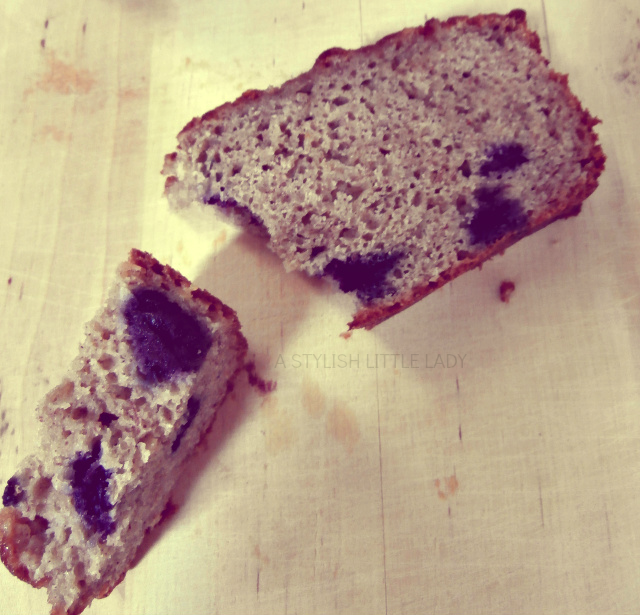 |what i used|
2 very ripe bananas
2 eggs
1/2 stick butter (room temp)
1/2 tsp. vanilla extract
1/2 tsp. cinnamon
1/2 cup sugar
1 1/3 cup all purpose flour
1-2 pinches of sea salt
1 tbsp. baking powder
cooking spray
loaf pan
blueberries (optional...i only had about 1/2 cup of these in the fridge)
*my sweet boy doesn't like nuts in this, but feel free to add walnuts too

|how i used it|
preheat your oven to 350.

in a medium bowl, combine your butter + bananas and mash with a fork. once you've mashed out all the big chunks add your eggs and vanilla . if using blueberries or nuts, throw those in too. use a whisk and whip it around a bit in your bowl until the mixture starts to thicken. this will help your bread to be light and fluffy.

in a separate bowl, combine all your dry ingredients (cinnamon, sugar, flour, sea salt, + baking powder) and mix it all up with a fork. once mixed, add your dry ingredients into your wet egg mixture. use a spatula to gently fold in the flour mixture and whatever you do, don't over mix.

lightly spray your loaf pan with the cooking spray and pour in your batter and bake for 40 min. to an hour (depending on your oven). i only baked for 40, so this would be a good point to check your bread for doneness with a toothpick. if it comes out clean, it's done! if not...keep cooking.

ps//if you have a very sweet tooth...add more than 1/2 cup sugar.