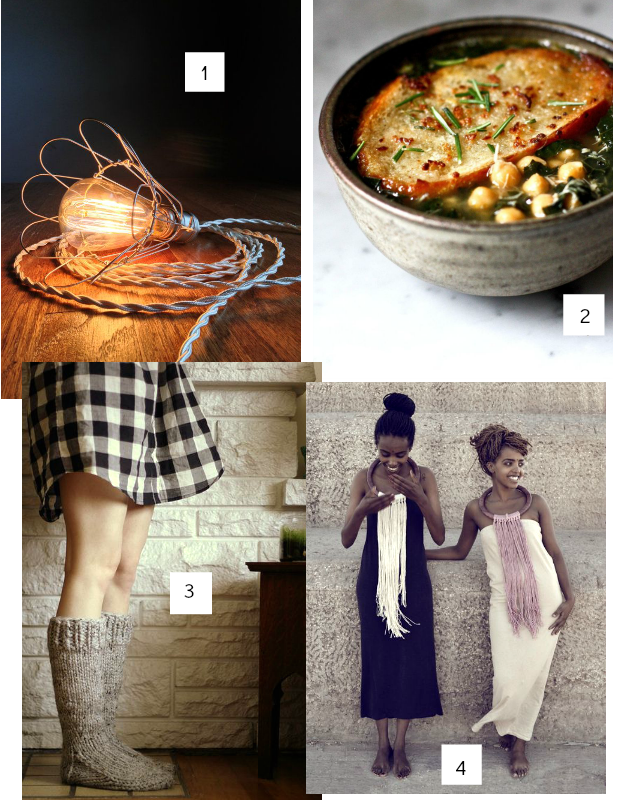 ...i found while lurking around on pinterest...

1/ a simply elegant brass cage pendant light that needs to make its way into our space.
2/ a recipe perfect for fall.
3/ a diy must for cold feet.
4/ this neckware made me do a double-take...i have no words!

are you on pinterest?
you can find me here.