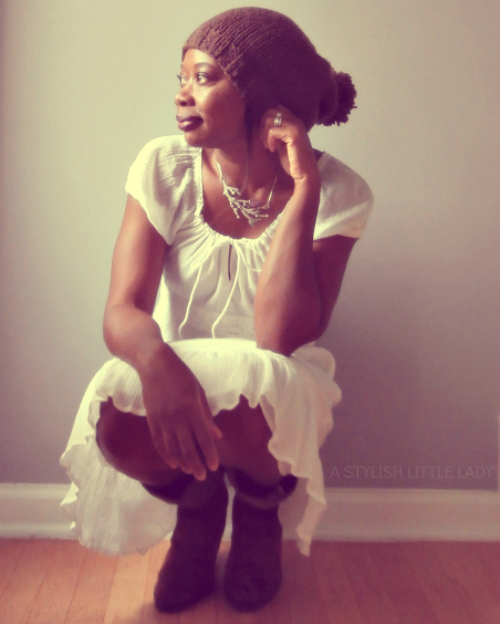 this is the first (of many post) to showcase the work of amazing indie designers i have been fortunate enough to cross paths with and own a small piece of their creativity. so if you love handmade or just looking for some unique items to incorporate into your personal style...stick around! there will be more to come.
for this look, accessories are key.
the beanie is from the machete shoppe.
and the necklace was made by my friend annie owner of tarnished & true.
you may remember it from here.