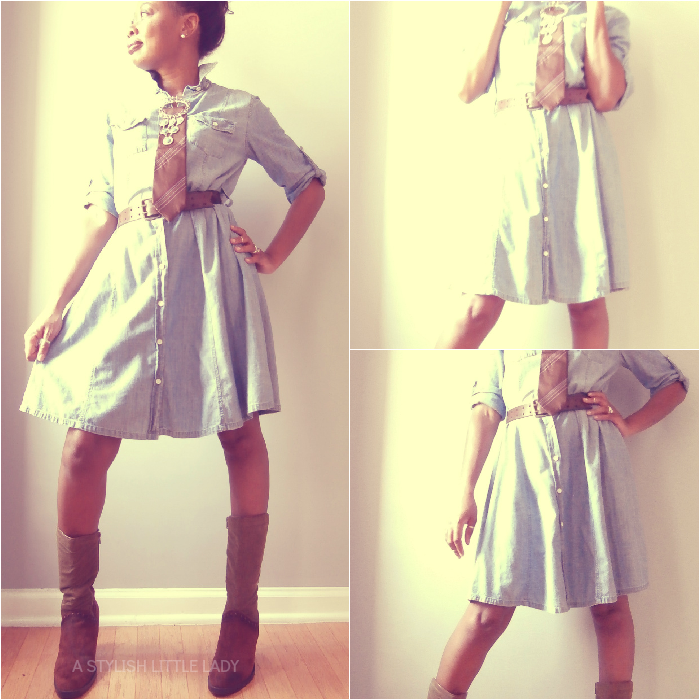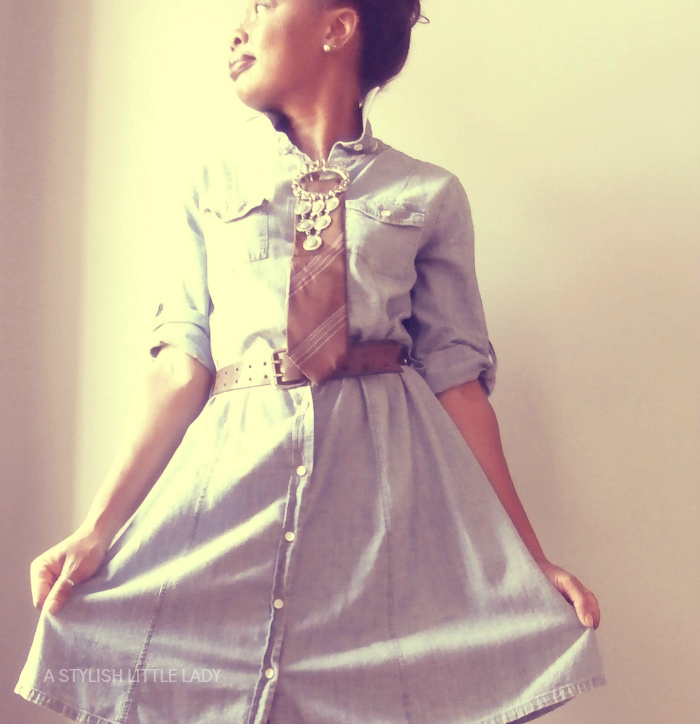 remember this thrifted denim number from here? well today, it is being worn as it was intended...a dress. i cinched it at the waist with a leather belt, put on some boots, and accessorized with a statement piece.

i'm comfy, casual, and ready for whatever the day may bring.
and just so you know, i'm sure this dress will be on repeat again.
just styled a little differently, of course!

enjoy your day!
x

*handmade item is the necktie necklace by studio cocoa moon.