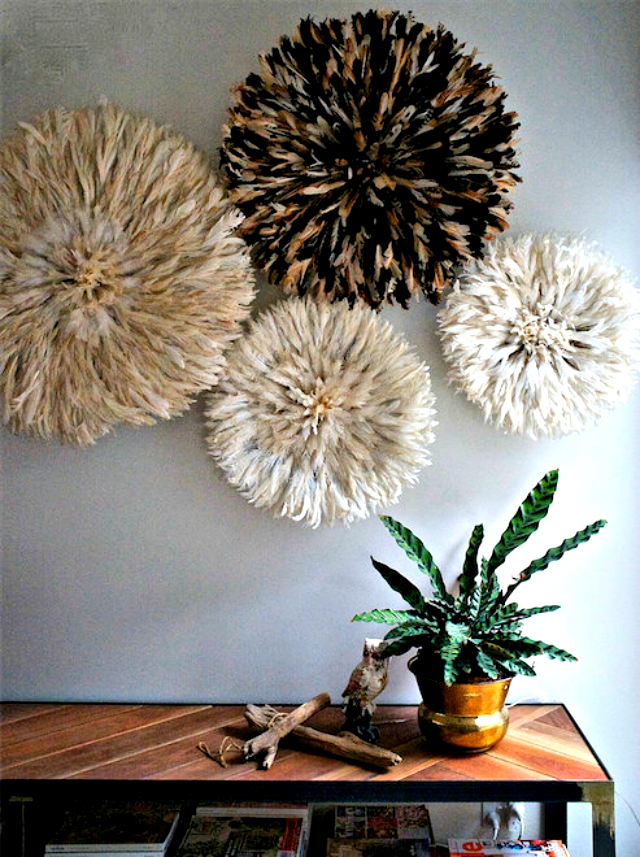 walls aren't just for hanging photos or posters, but are an excellent backdrop for adding a bit of texture to your home. and i love the idea of hanging african juju hats on the wall in a small collection or a large one centered above a bed as a statement piece.
in case you didn't know, here's a little bit of info about african juju hats ...
they are african headresses made from bird feathers and are traditionally worn by village chiefs in the cameroon region of central africa. the base of each hat is made of rafia and the feathers are sewn in creating a huge artistic circle to perfectly adorn the head or a wall in your home.
gorgeous, right?
and if you are looking for more ways to add some texture to your home, check out
this post
and an easy diy
here.
peace to your heart.
later.
*find them here ...
1/2